What is it?

The Pinboard Co-Prosperity Cloud is a startup self-incubator. Six successful applicants will receive a modest amount of funding and as much publicity as I can provide for their sustainable and useful business idea.

Is this a joke?

It is not a joke.

What are the requirements?

You must have a good idea that you are capable of building, a willingness to build it, and a plan for making it mildly profitable.

How much funding will I get?

Each successful applicant will receive $37. This will cover the cost of six months of hosting at prgmr.com and a productivity-enhancing hot beverage.

What else will I get?

I will feature the six successful applicants on the Pinboard blog, and give them whatever additional help I can in making contacts in computerland and attracting an initial pool of customers.

How is the funding structured?

The investment is structured as convertible debt, which is the coolest kind of funding.

What is the deadline?

Applications must be received by January 1, 2013.

How do I apply?

Send me a brief email to success@pinboard.in outlining who you are, what you want to build, how it will make money, and how you will spend the $37.

This does not need to be an exact budget, just a rough outline, e.g., 'I will buy three beers and a Linode'.

Put 'Co-Prosperity Application' in the subject line. I will announce the winners in early January.

I have no understanding of the concept of humor. Can you explain this in a way that makes sense to me?

Yes. The project aims to draw attention to the fact that if you have access to technical labor, the startup and operating costs for an online project in 2013 are negligible. The biggest obstacle to creating something useful is finding the time to build it and attracting an initial pool of paying customers.

I can't help you with the former, but I will try to help with the latter by publicizing your efforts and helping you get your project established. I will also give you as much business advice as you like, although that is probably worth much less than the $37.

Can you explain it in words of one syllable?

It is cheap to start a site, but hard to get your name out there. I will give you a small bit of cash and ask the world to go look at what you made.

Can you explain it in PR-speak?

In 2012, Internet thought leader Maciej Cegłowski rocked the startup community with his provocative slogan 'Barely Succeed', challenging prospective entrepreneurs to reject the lottery culture of Silicon Valley in favor of small, sustainable projects that could give them a more realistic shot at financial independence.

Today he has unleashed the second part of his business philosophy, 'Barely Invest', which shatters the myth that financing is the main obstacle to creating a small technology business. In a world where social capital has become the bottleneck to success, Cegłowski intends to seize the commanding heights of the New Economy as the Internet's premier social capitalist.

How is this different from other incubators?

Participants receive almost no money, and are expected to do everything themselves, making them vastly better prepared to succeed in business.

Why are you doing this?

I've been claiming for a while that the current culture of VC and angel investing has made the definition of 'startup' unnecessarily narrow. My goal is to give a leg up to innovative projects which, because they do not aim for explosive growth, hold little interest for traditional investors.

How can I help?

If you'd like to help sponsor the co-prosperity cloud by donating useful things like site memberships or gift accounts to the selectees, please let me know, and I will add your logo to the project as a sponsor.

Please note that, due to the nature of the project, I am unable to accept offers of hundreds of thousands of dollars in matching funds.

Who are you?

I run Pinboard, a bookmarking site and personal archive.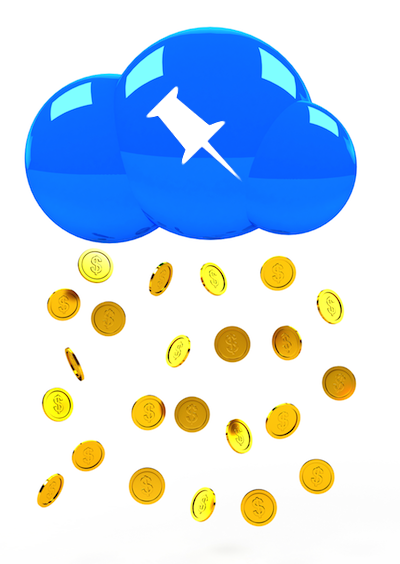 "barely invest"
But Wait There's More!
Andreessen Horowitz and Thomas Ptacek have both offered a $50 automatic follow-on investment to the six successful applicants.
Webpop (a cloud-based CMS) will give selectees a free hosting account and a free startup template
Honeybadger, a fancy error-tracker for Ruby, is donating free accounts for six months.
WorkFlowy, an online organizational tool, has offered a staggering one thousand years of credit (a $50,000 value!)
500px, a photo community and marketplace, is offering free 'Awesome' accounts and 100% of net revenue per photo sale.
GoAnimate, a service for making animated videos, is pitching in a 1-year membership at their fanciest tier.
Statamic, a flat-file CMS, is donating a Professional License.
Singly, an app connection platform, is donating six months of their 'hacker' account.